After the horrible reading month that July was, I was able to read three books this month, which is exactly what I planned.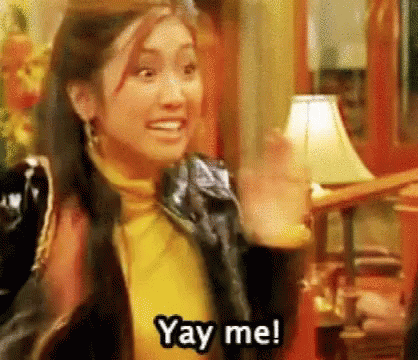 I would say over all, I'm glad I was able to get some books off my TBR. But out of the three books I read, I only really enjoyed one. Keep on reading to see my thoughts on this month's reads.
I enjoyed the Stalking Jack the Ripper series so much. It was a joy to follow Audrey Rose and Thomas and see where their adventures took them. Capturing the Devil did not disappoint. It was a great end to this series.Thomas and Audrey Rose are now in America, tracking down a murderer on the loose. Kerri Maniscalco's writing was amazing. Even though I went through a reading slump while reading CTD, it was no problem for me to pick it right back up and finish it.
The plot was steady paced, but I feel like the murder mystery plot was fighting for the spotlight against Audrey Roses and Thomas's relationship turmoils. There's a point in the book where, for about 20 chapters, we focus mainly on their relationship. There's barely any mention or progression with the mystery aspect. Once the plot gets back to it, it's fast paced up until the very end. Aside from that, I was able to pinpoint the murderer once they were mentioned, and that usually isn't easy for me. It was fun to see most of the characters we've seen in the previous installments and bittersweet to say goodbye to them. I will miss Thomas and Audrey dearly.
All in all, this series was a great introduction to Kerri Maniscalco and I will definitely be checking out her upcoming works.
RATING: 4 STARS
Love Me Like You Do tells the story of Parker, who was dumped at her wedding. After fleeing and being saved by handsome stranger Liam, Parker won't allow herself to fall in love after heartbreak. Liam has his own past that he tries and fails to confront; keeping himself from living life fully. However, fate continues to bring Parker and Liam together. The more they spend time together, the more they realize that they can't allow their past to rule their happiness.
This story was a light and fluffy read. It was filled with good banter and cheeky flirting. I found both characters very relatable, especially Parker. She was dealing with so much but managed to keep herself together. Liam was very likable; the perfect southern gentleman. I liked the relationship between them and found myself rooting for them. This is the first book I've read by Aimee Brown. I found her writing to be easy to read. The romance was a slow burn, but I found myself wanting more from this story. I like raw romances and I believe Love Me Like You Do to be a bit light for me. All in all, I enjoyed this book for what it was, it was a nice book to pass the time.
ARC received provide via Netgalley in exchange for an honest review.
RATING: 3 STARS
The Bro Code is about Nick, a self-certified "bro", who follows all rules of the bro code. That is, until his best friend's sister, Eliza, comes back to town after studying abroad. Suddenly the bro code which states: "never date your best friend's sister", is the one he begins to struggle with.
This book reminded me why I don't usually read YA romance. I really tried with this book, but it wasn't for me. I found the bro codes at the beginning of each chapter to be annoying. The dialogue was the biggest hurdle for me. It was eye-rolling and cringe-worthy at times. The main characters talk as if they were parents trying to fit in with their teen children. The amount of times the word "bro" appears in this book is ridiculous. I don't think teens talk like this nowadays. Then again, I'm not a teen anymore, so what do I know?
The main character Nick is hard to like at times. The author adds in problems at home to make us feel for him. But I couldn't find it in myself to root for him. I did like Eliza, but there wasn't much to her character with what I had read.
It's rare when I don't finish a book. I pride myself in making it to the end. But there are few books that make it to my DNF shelf, and this is one of them. I DNF'd this book mainly because of the writing. The writing style was not my type and I couldn't get through the dialogue.
ARC provided via Netgalley in exchange for an honest review.
RATING: I don't rate books I DNF