I'm finally out of my reading slump!
Yes, yes, I'm getting back into the swing of things and it's going great. What has been helping me is the fact that I've challenged myself to try and read at least five chapters a day. It's been working and hopefully at this rate, I'll be able to finish all the books I want this month!
Aside from that, while on my slump, I was thinking about the books that made me love reading. I thought back to elementary school up until now and I came up with a list of books and authors that have stood out to me at different stages of my life. These books were some of my favorites at the time and they hands down made me into the book lover I am today.
Elementary School – Goosebumps series and Captain Underpants series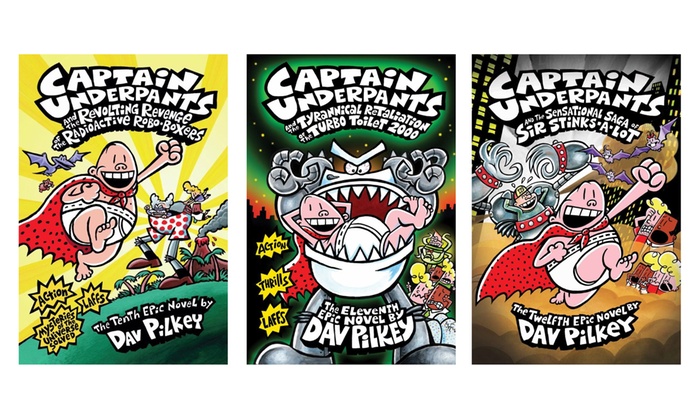 My school had an accelerated reader program where students would have to read certain books, take a short quiz and get points. Every class that got a certain amount of collective points by the end of the month was awarded various prizes like a pizza party, an ice cream sundae party, or a half day outside. Of course I happily took part in this. But being the "nerd" that I was, I also read for fun. And two series that I always checked out of my school library were the Goosebumps series by R. L. Stine and the Captain Underpants series by Dav Pilkey. I loved Goosebumps for its mystery/thriller/horror genre. Ten-year-old me loved the cliffhangers at the end of every chapter. The Cuckoo Clock of Doom, Stay out of the Basement, and Go Eat Worms were some of my favorites. 
Captain Underpants was such a fun read! I loved that the author included Harold and George's comics within the story. The pictures made the story enjoyable for a kid. And the flip-o-ramas added in the books made the illustrations come to life. I've haven't read all the books in either of these series, and don't plan to, but I'm glad I got a chance to experience them as a child.
Middle School – Lois Duncan books
Enter middle school, puberty, and Lois Duncan, the author of I Know What You Did Last Summer. You may know the teen slasher movie of the same name which, of course, was loosely based from her book. I was introduced to Lois Duncan one day while in my school library, browsing the shelves. Now reading was not cool in middle school, so I mostly read her books while I was at home. Her books were mystery/crime thrillers and I adored them. Stranger With My Face and Killing Mr. Griffin were two of my favorites. Duncan's writing is impeccable. She grips you from the beginning and next thing you know, you can't book the book down. Her books were my first introduction into YA and probably the reason why I love YA books so much.
High School – The Twilight Saga and the Gallagher Girls series
In 2008, the Twilight movie took the world by storm. It was everything any tween could talk about, including me and my huddle of friends. My friend let me borrow her copy and I was instantly sucked into a world with vampires and werewolves. I think I finished the whole saga in a week or two. I was reading the series in class, at lunch, on the school bus, at home; just about anywhere I could sit! I was entranced and loved the saga so much. #TeamJacob. Now, 12 years later, I know better than to hold Bella and Edward's relationship in high regard. Nevertheless, Twilight does have a special place in my heart as one of those series that boosted my love for reading.
The Gallagher Girls series was everything! While reading this series, no one could tell me that I couldn't be a spy! Cammie Morgan attends Gallagher Academy for Exceptional Young Women, a secret spy school that teaches teen girls to be elite spies inept in the art of killing, chemical warfare, hacking, and more. I loved Ally Carter's writing and the introduction of romance, an area Cammie has no expertise in. This series was action packed and had me at the edge of my seat. And the cliffhangers were some of the best I've read. 
College – Young Adult and New Adult Mania
Towards the middle of high school, reading stopped for me. I was buried under homework, papers, and applying to college. Fast forward to 2013 and 2014, I found Goodreads and it was like I was thrust into a whole new world of books.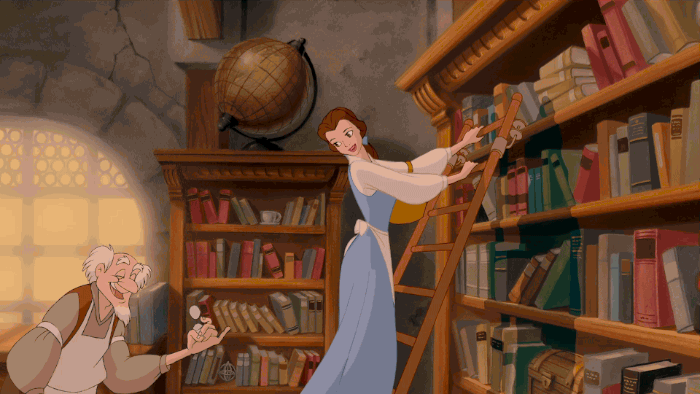 I found my love of reading again with the YA dystopian genre and contemporary romance genre. The Hunger Games trilogy, the Shatter me series, and the Divergent series were my first introduction into the dystopian genre. These books took over my summers and winters out of college. I loved the futuristic aspect they explored. Thanks to my Goodreads recommendations, I was able to get into one of my favorite genres, YA fantasy. I credit Jennifer L. Armentrout for this. I read so much of her series during my summer at home. The Covenant series is one of my favorites.
I also delved into new adult contemporary romance, which is another one of my favorite genres. Sometimes I needed a break from all the YA and wanted to read about characters my own age. I loved reading books by Colleen Hoover, Mia Sheridan, Abbi Glines, and Jamie McGuire.
So there you have it all the books and authors that made me into a book lover. Even now, All authors mentioned are some of my favorite authors. Just writing about this made me want to reread some of these books and series. I would love to know about the books you've read that turned you into a books lover. Comment down below!