Hello readers!
I was looking at my bookshelf this week, thinking about what book I would pick up next. Of all the unread books sitting there and collecting dust, I couldn't help but reach out for some of my favorites. Below are a few books and series that I just have to reread before the end of this year.
Those unread books can wait.
It Ends With Us by Colleen Hoover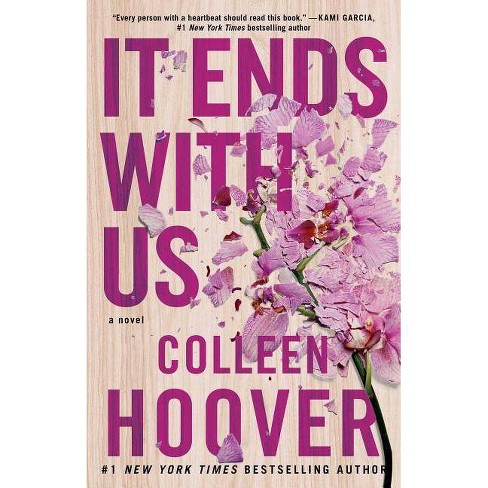 Colleen Hoover is one of my favorite authors. I have read IEWU twice already and cried both times even after knowing the ending! Do not be mistaken, this isn't some fluffy romance. It's a love story that tackles very real domestic issues that occur all around the world. Colleen Hoover does a phenomenal job talking about it. It Ends With Us is one of my favorite books and I would recommend this to just about anyone.
Slammed series by Colleen Hoover
So it's not a surprise that Colleen Hoover is on here again.
I read the first two books, Slammed and Point of Retreat, a whopping FIVE years ago. And I read both within two days. I never read the third book because it was the same story but in the POV of the male main character. Back then, I wasn't too keen on reading the same story from a different POV. I bought the physical copies of the series last year and have been meaning to dive into this story again. I remember loving it the first time around and wonder if I'll still feel the same about it now.
A Court of Thorns and Roses series by Sarah J. Maas
Another series from one of my favorite authors.
SPOILER ALERT: the next book on this list is also from Queen SJM.
I've been meaning to reread the ACOTAR series for a while now, but I haven't gotten around to it. I LOVED this series and I miss the characters…well mostly Rhysand, very dearly. Velaris is my favorite bookish world and I can't wait to go back.
Kingdom of Ash by Sarah J. Maas
I've read the first 5 books in the Throne of Glass series twice. Kingdom of Ash is the only one, aside from Tower of Dawn, that I haven't given a second reading to. This is mostly due to the almost 1000 page count. But, I think I can find time to squeeze in a reread. If only to torture myself with heartache again.