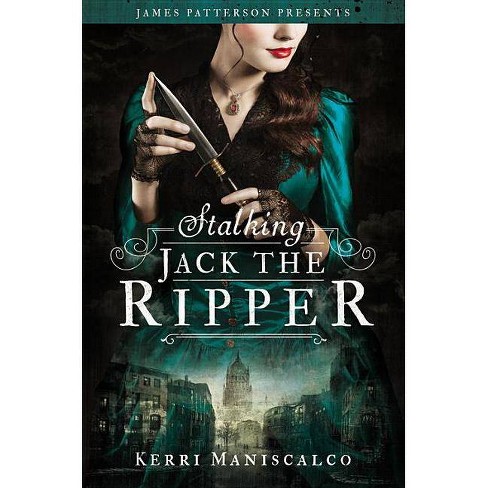 "Roses have both petals and thorns, my dark flower. You needn't believe something weak because it appears delicate. Show the world your bravery."
Goodreads synopsis:
Seventeen-year-old Audrey Rose Wadsworth was born a lord's daughter, with a life of wealth and privilege stretched out before her. But between the social teas and silk dress fittings, she leads a forbidden secret life.
Against her stern father's wishes and society's expectations, Audrey often slips away to her uncle's laboratory to study the gruesome practice of forensic medicine. When her work on a string of savagely killed corpses drags Audrey into the investigation of a serial murderer, her search for answers brings her close to her own sheltered world.
The story's shocking twists and turns, augmented with real, sinister period photos, will make this dazzling, #1 New York Times bestselling debut from author Kerri Maniscalco impossible to forget.
The Good
I don't know why it took me so long to read this series, but I'm glad I finally did! I was hooked from the first sentence. Kerri Maniscalco grabbed my attention the minute she started describing our main character, Audrey Rose Wadsworth, elbow-deep in a body cavity. Stalking Jack the Ripper was easy to read; everything flowed smoothly, making it an easy story to follow.
The main characters were my favorite thing about SJTR. Audrey Rose is our no-nonsense heroine who doesn't play by society's sexist rules. And I love how the author addresses her thoughts on the roles she's expected to take. She's a girl who likes to dress pretty and slice into bodies. What's wrong with that? She's quick to shut down any man who points out her "inferior" gender.
"Where in a medical dictionary does it say a woman cannot handle such things? What is a man's soul made of that a woman's is not? I had no idea my innards were composed of cotton and kittens, while yours are filled with steel and steam-driven parts."
Being her uncle's apprentice entices her curiosity and feeds her hunger for science. I loved her, she was everything I thought she would be. The banter with our other main character, Thomas Cresswell, is some of the best I've read! This book actually made me laugh out loud a couple of times. Thomas's sarcasm matches my own so well that he is absolutely one of my top ten favorite male characters.
Kerri Maniscalco kept me on my toes throughout almost every chapter, which, for me, is a great quality of a mystery thriller. Also, the descriptions of the murdered bodies added a nice horrific touch – literally made my skin crawl at one point.
The Bad
I will say there was only one thing that bothered me about Stalking Jack the Ripper. It became predictable to the point where I was spouting my theories while reading, only for them to come true on the next page! When I read a mystery, I want to be surprised, I don't want the obvious. And that is why I couldn't give this book a full five stars.
The End
Like I said above, the story became predictable in the end. I do appreciate that Kerri Maniscalco tied everything up neatly to make way for the sequel as it deals with another villain. Nonetheless, Stalking Jack the Ripper was an enjoyable read and I can't wait to dive into Hunting Prince Dracula.
My Rating: 4 STARS